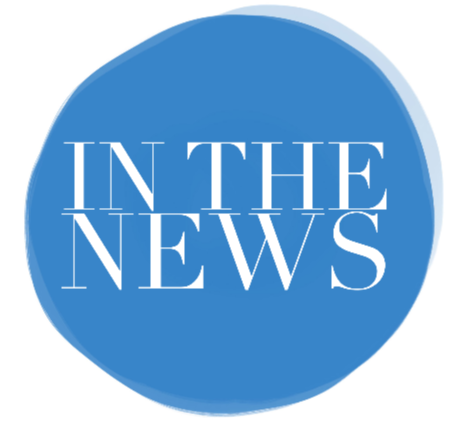 Hello
Friends, 
Can you believe we are already halfway through August?!  With all that has happened (and still happening), time somehow feels like it's at a standstill and going full speed ahead at the same time.  
Normally, this time of year looks very different for CHN. For us, this season is typically full of excitement, anticipation, packing and planning- lots and lots of planning, for the upcoming fall GETAWAY. We would be making all of the necessary travel arrangements for the team, communicating back and forth with the missionaries about their arrival to Vietnam, sending out medical assessments for our doctors to look over, to better care for our friends, printing out newsletters and sign up sheets, preparing the music for worship, communion and sermons. The list could go on and on, but alas, here we are and it's August and the whole world remains tightly in the grips of this pandemic. These are unprecedented times, indeed. 
My mind and my heart have been heavy with concern about our missionary friends. I know how much they need this time away to be restored, I've heard their stories and know their burden. CHN as an organization (and those of us who are involved) feel called to serve missionaries and help them with their ministries. Covid-19 has felt like a huge roadblock to what we, as an organization, are trying to accomplish. I've been praying since March, every time something new would come out about the pandemic, schools closing, travel restrictions, etc. "God, please just let this be over by the summer so we can still go on our GETAWAY. Lord, help! I don't know what to do…what direction to take or what decisions to make. How can we serve if we can't go to where the missionaries are, how can we ease their burdens if we aren't there to care for them? Please, guide us (CHN) in the midst of all of this." 
Naturally, things didn't go according to my plan. Thankfully, God has a way of working around our plans. Doors have been opened, and opportunities to serve have emerged. Because of Covid-19 missionaries have been displaced and many are being asked to leave the countries where they live and serve, forcing them into immediate furloughs. CHN has received numerous phone calls and emails from missionaries needing places to stay, specifically during periods of quarantine.
"Well, here is our network of Inns and B&Bs. They offer discounts to missionaries. Oh, you have to quarantine for 14 days upon arrival? Yes, I can understand how that wouldn't be financially feasible for you and your family. Let us see what we can do."
CHN has an amazing network – not just of hotels and Inns, but of people.  People willing to open their homes to missionaries who need a place to stay and for that I am so grateful.  I asked God, "How can we serve if we can't go?" Well, this year they are coming to us and we are ready and we will remain ready with this fledgling-developing network. 
Blessings upon you!
Tori May
Interested in opening your home to missionaries? Send and email to kathy@thechn.org!
October 1st begins our fall matching gift campaign where several generous donors will match up to $5,000 each as we raise money for the CHN Community.  Our goal is to raise $25,000! Please, keep us in mind during your end of year giving. 
We did a check in with our missionary friends, here is what a few of them had to say:
"Honestly, we are struggling…support is awful right now as many have lost finances or are holding back because they are scared.  Pray for wisdom for the future." – Family serving in Dominican Republic/Richmond, VA
"This is a very difficult time for the whole world. We are serving in Cape Town.  We serve in the prison and our main work is in a very hard township called Manenberg.  Please pray for our family as we decided to move practically to Manenberg.  This is a big move. Pray for wisdom on how to help build God's Kingdom there. We are still very restricted in what we can do and are still not allowed to have visitors or visit family. This is hard for me. – Family serving in Cape Town, South Africa
"We were supposed to return to Uganda on June 8, but due to the continued closure of Ugandan borders, we have been unable to do so, and won't be able to do so until at least the beginning of next year.  However, we thank God for the great team, colleagues and staff we have on the ground in Uganda, and that we are able to daily communicate with them and still engage in the ministry work from afar in prayer, advising, directing, strategizing, planning, and providing accountability; while also raising funds, networking, researching, and developing courses and plans for new initiatives." – Family Serving in Uganda
"We are fine but our normal youth activities have been suspended due to government restrictions. Please pray that doors will open for us to travel back to New Zealand really soon." – Family serving in Paraguay
"We've survived several family members being sick and testing NEGATIVE for Covid! Now we have a married son who is very sick and got tested yesterday…please pray for him and his new wife that he does NOT have it! Otherwise, the Lord has been encouraging us in ministry…more and more are leaving to go overseas with our mission even in these times. God is AMAZING!" – WorldVenture/Virginia
"Due to the persistence of the COVID-19 epidemic, most of our summer plans had to be scrapped . . . multiple times. Before long, we will be heading back across the Atlantic Ocean to Hungary. In these days of COVID-19, we can not take anything for granted, least of all a safe, simple journey (and border-crossing) back to our apartment in Budapest. We would very much appreciate your prayers for a smooth, boring trip home and for good health once we arrive." – Family serving in Hungary 
Have you ever found yourself asking the Lord for a sign, and you look back and realize He has already given you several that escaped your notice? Right now the one that's hitting me in the face is to be still.  To wait. To be at peace with the threats, uncertainties, the excruciating snail's pace of things and people around me. To chill.
This verse from Psalm 116 is one of those signs for me. I have responsibilities. Things need to be done. I need to fix things. But the Lord is way ahead of me. I may be willing, but He alone is able.
The Lord has "dealt bountifully" with me. The reality in nearly every new and troubling, situation, of course, is that I only have to look back a day or two to see His provision.
 I'm not talking about merely counting my blessings and ignoring the elephant in the room. Bad things happen. They really hurt. They leave scars. "I believed in You, so I said, 'I am greatly troubled, Lord.'" (Psalm 116:10; 2 Corinthians 4:13) And after each and every trial, He has set me back on my feet and pointed me to the path that leads to the light at the end of the tunnel. Sooner or later the Light always shines.
God's faithfulness is great. He gives strength for today and bright hope for tomorrow. I am bountifully blessed. He allays my fears and lights my path.
We have this treasure
in jars of clay;
the light of glory
that's not from us.
We're tightly pressed
but never crushed.
We have our doubts
but don't despair.
When persecuted
He never leaves us.
We get knocked down
but not knocked out.
And when we die
we rise again.
2 Co 4:17-18
We hope you enjoyed this devotional from our friend and supporter, Joe!
OASIS NUEVAS FUERZAS
Situated high upon the side of the Poás Volcano, Oasis Nuevas Fuerzas is located just above the town of Grecia. On a clear and sunny day, we have a spectacular view of almost the entire Central Valley. They are blessed to see God's creation in the gorgeous mountainside, colorful flowers, green trees, singing birds, fluttering butterflies and hovering hummingbirds. Oasis Nuevas wants to provide you a unique place for rest and renewal. Their hope is that by providing an OASIS in the midst of God's beauty and creation, you will draw closer to Him and return to your ministry strengthened.

We are grateful to the Balke family for being a resource to those seeking to find refuge in a quiet place!
"You will be enriched in every way so that you can be generous on every occasion, and through us your generosity will result in thanksgiving to God."
II Corinthians 9:11