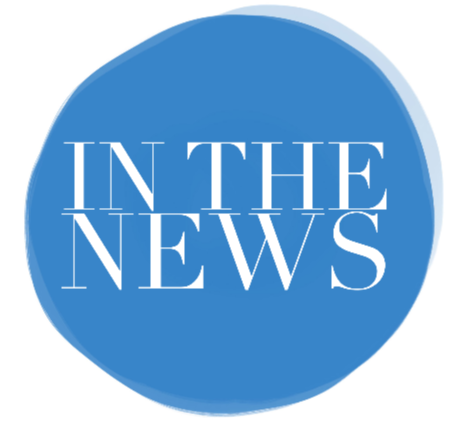 I I Hello Friends, 
I hope everyone had a wonderful Easter weekend. Grateful that He Is Risen!
Here is your April update on CHN. As you know, we have been planning our GETAWAY to Vietnam since 2019.
 I spoke to the hotel where we have had a lingering deposit since November of 2019 and thankfully, they are going to extend our contract until 2022.
There are still tight international travel restrictions and everything is constantly changing. Below is Vietnam's U.S. Embassy website and here is what I found this week (4/2/2021):
"Vietnamese authorities may extend quarantine periods beyond 14 days without prior notice. U.S. citizens considering travel to or within Vietnam, especially from locations the Vietnamese government has designated or determines to be an "outbreak area," may be subject to testing, quarantine, and lockdowns, sometimes with little or no advance notice. The U.S. Mission in Vietnam may not intervene in these policies in any way.". 
Vietnam isn't the only reason we aren't making headway on our next trip though.  Restrictions and lockdowns are constantly changing all over the world and we don't have confidence that things will be stable enough for us to hold a GETAWAY by the end of the year. Even if we found a place to hold the GETAWAY, we can't be sure that the surrounding areas will allow our missionary friends or our team to travel back and forth across borders without restrictions or perhaps regulations changing without notice. 
All we can do for now is continue to be flexible and wait… When we are able to have our next GETAWAY, our goal is to open up many more rooms for missionaries or to make two trips to different parts of the world so that we can reach more friends in need. We are hoping and praying for the day we can give these faithful servants some much needed love and care. 
Hello, 
We are Terry and Linda from North Idaho.  In 1971 we met a living Jesus and asked Him to walk with us.  It was the beginning of an exciting and fulfilling journey that has taken us first to Lesotho in Southern Africa in 1988 and then to Northern Thailand in 2000.  Our goal has always been Discipleship through Relationship.
We had a good plan in life and ministry when 2020 started.  Then the world turned upside down.  Even though it was a crazy year, it also was a blessing year as it pushed us into needing to be more in tune to our Father's want's and guidance.  It certainly put us into new areas of ministry and communication.  One is more online communicating instead of face to face.   
2021 started with a promise of change.   Over the past few years, our adopted Burmese daughter and her family have started to walk in their gifting.  Mercy House, which was completed in 2019, is our Burmese Discipleship School and Children's ministry to war displaced children located in Burma.   
On Feb. 1 the Generals of the Burmese military in Myanmar staged a coup arresting the elected civilian government taking over the country.  From that time the civilian population started a peaceful protest movement opposing the military and what they are doing.     
It has been difficult at times to see what an evil group of people whose job is supposed to be to protect their country who now are murdering hundreds and arresting thousands.  We live in Mae Sai, Thailand which is a gateway town on the border of Myanmar.  With this unique location, we have been able to collect and disseminate information from inside Myanmar to a seemingly ignorant world about Myanmar.             
Since Feb 28 I have been going to a small hill overlooking Myanmar praying and proclaiming scriptures over the country speaking light where there is darkness and love where there is hatred.   I have been doing it live on Facebook every evening at 7pm since then.   The main focus of this intersession time is for our graduates and other Christians throughout Myanmar.   Now people from around the world join in praying and sending scriptures or specific words that I can speak over Myanmar.  
The military has severely limited communicating and contact inside Myanmar.  Even though the border is closed to people, we can still send supplies and funds across to our daughter at Mercy House.  She has ways to get money and supplies out to needy people throughout Myanmar.
We have been praying for a Breakthrough in the Spiritual Realm as this is definitely a spiritual battle.  These people are so evil, and it is shown in the heinous acts against innocent civilians.  We ask you to pray and to do battle with us. 
The God Who Speaks
When I read these verses, I am more than awestruck at the implication of the power of God's voice.  In Genesis God told Moses to go speak for Him.  Moses said to God, "When they ask me who sent me, what shall I say?" God replied, " Tell them 'I AM' sent you!" For me perhaps the two most important phrases in the Bible are "I AM" and "He Is Risen!". 
"I AM" explains everything to a believer.  For the unbeliever, the phrase "I AM" is too simplistic to understand the depth of God and His love.
By His own Word, He created the heavens and the earth.  BY HIS WORD! Scientists have been trying for years to bring matter from nothing in a controlled laboratory setting.  They are still trying.  Our God did it simply by speaking.
Have you ever tried to hold water in your hands? Of course it finds every crack and seeps out.  When the earth was created by God's spoken word, it was covered with water.  Genesis 2:9 states "let the waters be gathered in one place, and let dry ground appear." Only God could place water where he wanted it, and "tell" it where to gather.
When David says, "Let all the earth fear Him, and let all the people revere him," he is not talking to the Jewish nations.  He says ALL the entire world, Jews and gentiles alike.  David recognized just how powerful God was, is and always will be.
"For God spoke, and it came to be!" I spent a lot of time when younger hiking, fishing and camping.  In 1981 I was fortunate to tour the West and see several natural parks and scenic areas. I hiked on a path in northern California in the Redwood National Park.  At some point I stopped hiking and laid down at the base of a giant redwood. The tree was so tall, I could not see the top of it.  Our God spoke that tree into existence.  The first time I saw the Grand Canyon, I was so overcome with emotion, I could not speak – tears filled my eyes.
I have been at the top of Gregory Bald in the Great Smokey Mountains during a thunderstorm and wondered if that was what God's voice sounds like.  I have marveled at the tiniest flower and the intricate nature of its composition.  Does God's voice sound like a gentle breeze whispering through a field of uncut wheat?
I don't know what His actual spoken words sound like, unless they sound like love. Everything He spoke into being was from his Great Love for us.  I'm glad He is still speaking.
For 16 years we've called our home the "Orth Hotel." Amidst raising four kids and now empty-nesting, we have hosted foreign exchange students, medical interns, and dozens of Mayo Clinic patients and their families who come to the "Med City."
We have a 5,000 sq foot single-family rambler-style home with 6 official bedrooms, 3 guest baths and spacious living room space. We can sleep up to 11 guests. 
We have enjoyed our hospitality ministry for more than 20 years after we both lost our first spouses and our re-marriage in 2001, we built this house in 2004 to accommodate our family of 6.
We are about 10 minutes drive from the Mayo Clinic, we offer 2-steps into the house and then main floor guest room and bathroom, making it easy for those who have issues with stairs. Lower level bedrooms available . We do not charge for stays related to the Mayo Clinic. Dianne coordinates a network of homes who volunteer the same hospitality. So, if the Orth Hotel is "booked," there might be other options. 
Rochester is known for healthcare. The Mayo Brothers put Rochester on the map over 150 years ago. We are humbled to say we have been voted the #1 hospital in the US. Mayo has three main medical buildings: St Mary's Hospital, Rochester Methodist Hospital, and the Mayo/Gonda Buildings. Summers here are beautiful; winters are well, Minnesotan! You might have to bundle up, but you can usually go anywhere you wish by car. 1.25 hours south of St Paul/Minneapolis Airport (MSP) and the Mall of America, and 20 minutes north of the Rochester International Airport (RST) this part of southeastern MN is "flat" with some hills to hike. The Clinic is our main "sight" but there are a few places to divert to such as Quarry Hill Nature Center, Oxbow Park, Apache Mall, a variety of restaurants, and all the major conveniences like Walmart and Target. Our house is backed up to a beautiful 13+ mile Douglas Trail. Great place to walk or ride a bike. Rochester has a bike trail system throughout the city. A drive to the historic town of Lanesboro is our favorite recommendation if guests have "free" time.
We know the medical center and city well. We can guide you to where you need to be or what you want to see. If schedules allow, we try to offer our guests supper, joining us for the meal. Larry's specialty is waffles! Wifi, "help yourself" breakfast, coffee, shared refrigerator, wifi, exercise equipment, ping pong, on street parking, pet-free.
We are aware that appointments at Mayo can be very stressful for a variety of reasons. God has blessed us with a home that is an alternative to an expensive, lonely hotel room. We enjoy ministering to others as we go about our normal routine, experiencing our own "mission trip" at our own dining room table. If those in ministry come to Rochester for non-medical reasons, we would be happy to host them for a short-stay, too.
.