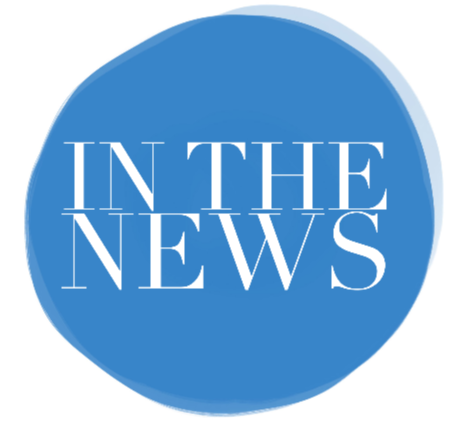 Hello Friends, 
September is here and we have some pretty great things on the horizon. 
CHN has partnered with an organization called Cheerful Giving

Matching Gift Campaign begins Oct. 1

Our Network is growing with Inns and Private homes
Cheerful Giving is an organization that helps non-profits raise funds by collecting spare change donations. We're sure you've seen this and probably have participated in donating change on everyday purchases with other organizations and now you have the opportunity to do so with the Christian Hospitality Network!
All you have to do is click the link below (which is already associated with CHN). Just sign up once and start making purchases. For example, on a purchase of $12.13, the remaining 87 cents would be donated. It's the safest way to give and tracks your impact as you go and you can limit the amount of change you wish to donate every month. 
We are Steve and Mariaan Kidd and have been ministering  in South Africa since 2003 under the name of Restoration Ministries. We have been concentrating our ministry efforts in four main areas. 
The first was drilling a borehole (well) to provide safe, potable water near a local church in Kwandebele in land allocated by the village Chief which is used as a vegetable garden.
Secondly is a ministry to elderly homeless people and abandoned children in a community known as Hammanskraal. The third area was focused on teaching. We started a weekly ministry to area farm workers as well as hosting weekend teaching ministry to youth from Hammanskraal.
The fourth area was teaching at Gateway Christian church in an area known as Hartbeespoort, near Brits where I was asked to pastor and was able to continue  Restoration Ministries.  We conduct weekly Saturday morning "Soup Kitchen" in a vacant lot near a building supply business where men who are hoping to find daily "piece jobs" gather. Attendance usually ranges from 80 to 140, depending upon the time of year. This ministry involves serving food, evangelism, prayer and distribution of bibles.
We also minister at the local squatter camps and support a day care center for children from the camps. The Orange Farm daycare currently provides for about ninety children although the facility has been closed because of the Corona virus and will not be allowed to reopen until September. There are currently five informal settlements within a fifteen mile radius of our home, the largest being Bokfontein which is home to about twelve thousand people.
Here is one example of how the Lord provides and how even individuals can help: we were notified by Pastor Moffat of six small children who had been abandoned by their parents and sought refuge in their home. Thanks to the efforts of friends from Knoxville, R65,000 (at that time approx. $8,500) was raised to build a house for Pastor Moffat and Gladys in which they could care for the children. At that time they were living in a typical squatter camp house: corrugated metal, dirt floor, no potable water or electricity, etc. With the funds provided we constructed a prefabricated "Wendy House" approx. 200 sq. ft. A friend and member of Gateway church provided material and labor for an elevated wooden floor which kept the house safe from water that ran from a mountain during the rainy season. Within two years the local municipality relocated the six children to foster homes and requested that Moffat and Gladys continue to provide a temporary "safe haven" for other abandoned children.
Regarding the Corona virus, I suppose South Africa is typical, with the exception of considerable government corruption such as police confiscating food parcels intended for the poor and some politician's involvement in the "black market" tobacco and alcohol business. Because of the hard lockdowns, churches were closed and the Soup Kitchen shut down. We adapted to what we called the "hit and run ministry" in which we drove throughout Hartbeespoort on Saturday mornings in search of small gatherings of people handing out the sandwiches and praying for people.
Please pray that we will be able to travel to the States soon; we have had at least six flights rescheduled since early April."
I was tugged at the heart reading these words, particularly the phrase,
"just as my mother did".
David was crying out to the Lord and in the midst mentions that he serves the Lord just as his mother did!
Wow! 
I want to be that mother, that parent, mentor, who follows the Lord and prays faithfully and who is remembered by my children, and others. What do I want them to remember? Not, 'oh she prayed', or 'she went to church', or 'she helps people' – those are all good. BUT I want my children, family, as well as others, to remember how the Lord is faithful and can be trusted with their lives, because He is good and He promises to be with us always. 
I want my children to remember Him long after I'm gone and to trust in His goodness and teach the next generation. Because as the verses right above this one says, "But you, Lord, are a compassionate and gracious God, slow to anger, abounding in love and faithfulness. Turn to me and have mercy on me; show your strength in behalf of your servant."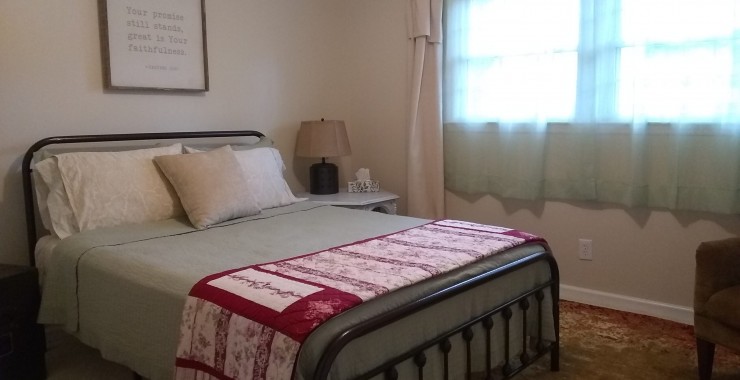 Sacred Space Oasis
Sacred Space Oasis is a place of rest and renewal. The guest suite is available for silent retreat, for ministry life coaching with the Howley's, or simply as lodging. 
Aaron is a licensed mental health counselor and Bobbie is a life coach and education consultant. This private guest suite in their house is available to missionary guests for member care services as well as accommodation. Having been in ministry for the last 8 years, they understand the value of a listening ear, prayer, wise counsel, and a place outside your own organization to talk freely. Aaron and Bobby offer missionary debriefing, coaching, counseling, education consultation.  
Sacred Space Oasis is less than fifteen minutes from Riverbanks Zoo, Harrbison National Forest, Lake Murray, Saluda Shoals Park, and many other outdoor activities. There are also dozens of restaurants and shopping areas close by making this an ideal place to stay