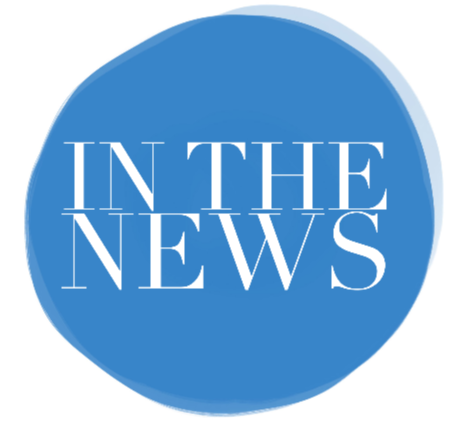 Hello Friends,
Here in the USA, a media phrase often heard during this pandemic has been "We are all in this together!"  While this has brought many common struggles, it has also affected and challenged us uniquely, as individuals. 
At CHN we have been in discussion and prayer with our missionary friends, board members, team members and supporters concerning our Vietnam GETAWAY this fall and whether or not we should postpone until next year. We decided our determining factors would be: safety for all of our guests and team members, the ability to travel and adhering to the current laws in Vietnam, as well as the laws in the different host countries where missionaries would be traveling from (currently, we have registered guests from 10 countries and 32 organizations). 
Large event planning involves the necessity of deadlines, date sensitive preparations, as well as non-refundable deposits to the hotels and transportation companies. As much as we would prefer delaying this decision, to see if things improve, all of these factors require us to make a final decision by June 1st.
In reviewing the current policies for international travel, most countries have suspended this indefinitely or have restricted it to essential travel only. Most that are permitted to enter are also subject to a mandatory 14 day quarantine. 
In light of this information and so much uncertainty, our Board of Directors believes the wisest thing to do at this time, is to reschedule our Hoi An event. We plan to announce the new dates to everyone early in the new year. All the missionaries that has been confirmed for the original dates will automatically be confirmed for the future dates.
As our Book says in 2 Cor 4:8 "We are hard pressed on every side, but not crushed; perplexed, but not in despair." We know He has a plan and trust that it is the best plan.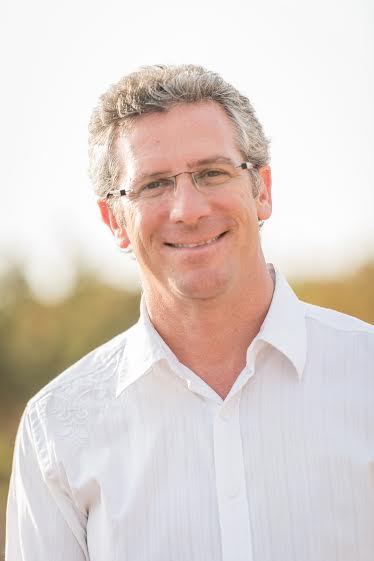 Brian Slater
Ministry Name-Abundant Bread of Salvation
Based in Netanya, Israel
Brian Slater was raised in a traditional but non-religious Jewish family in the San Fernando Valley in California. Before reaching his teens, however, he fell into drug and alcohol abuse. As Brian reached the end of high school, God rescued him out of the darkness to begin a new life of recovery and spiritual discovery with his Messiah Yeshua-(Jesus), in 1987.
As a result of his new faith, Brian felt called to reach those with similar afflictions. He received his certification as a Drug and Alcohol Counselor as well as his nursing license in Los Angeles.
During this whole time, Brian spent most of his days working and ministering in drug and alcohol rehabilitation centers as well as locked down psychiatric units. His heart towards those suffering grew as he reached out to those in need of healing and deliverance, drawing on his life experiences and his study of the Bible and its power to change lives.
In 1996, Brian immigrated to Israel where he permanently resides in Israel, reaching out to God's Chosen People. 
Brian is CEO/Director of Abundant Bread of Salvation and has managed and established several others of the same works in Tel-Aviv. He has also established an additional new Food Pantry in the center of Netanya that serves many Holocaust Survivors amongst the 350 families he serves on a monthly basis. This same facility now also houses the ministry headquarters. He works at times as a nurse, giving free medical care and assists in directing the day-to-day operations as well as counseling in a Messianic drug and alcohol treatment center in Netanya. Over the last several years, Brian also has worked closely on many projects serving two local orphanages that house over 500 poor and needy children.
Our world is shouting. People are crying out in pain over injustice. People are frustrated over contradictory information on the pandemic. People are polarized over everything from lifestyle choices to political leanings. What can we do? One thing I know for sure is that we can listen. We can listen to the Lord and follow His leading. And we can listen to each other.
We all have different callings, different passions and different means of reaching out and helping others. Some of us are on the front lines, interacting with the hurting and the lost. Some do it with a phone call, FaceTime, Zoom, a letter or email or stopping by. For others it's dropping off a meal or cookies to a neighbor and for others, they are called to pray. (Of course we can all pray and should.) 
These are turbulent times. And in turbulent times we need to quiet our hearts and minds and hear the whisper of the Lord. Remember Elijah and how afraid he was after his escape from Jezebel? The Lord told him to stand on the mountain and the Lord passed by- but it was not in the wind, or the earthquake or the fire that He spoke, it was a "still, small voice" (1 Kings 19:12). Are we listening?
***
James 1:19 reminds us: "My dear brothers, take note of this: Everyone should be quick to listen, slow to speak and slow to become angry." Are we listening during these times or are we just shouting? Are we listening to those who are hurt and angry; and frustrated, feeling like there is no way out of their situation or are we caught up in the hurt and anger or even frozen in denial? This world needs Jesus. It needs to see His love and compassion for the masses. The world needs to see a people of God who are empathetic and who are trying to understand and willing to listen. Remember these words? "For God so loved the world…" I am also reminded of Hebrews 12:14 "Make every effort to live in peace with everyone and to be holy; without holiness no one will see the Lord. See to it that no one falls short of the grace of God and that no bitter root grows up to cause trouble and defile many."
It's hard to live in a world where opinions are running rampant and justice is corrupt on so many levels. But we have to remember that we are children of the King and live our lives accordingly. We are to live in peace and to not become bitter when people are unkind and antagonistic. None of this should be surprising to a child of God. Jesus said we would face tribulation and be hated for His namesake. 
In the midst of this current pandemic and civil unrest, we need to be the voice of understanding, caring, reason and love. And most of all we need to be people of prayer: praying that the Lord would draw the hurting and lost to Him.
Bethesda By The Sea
Bethesda By The Sea. The name is taken from John 5 and the story of Jesus healing the paralytic at the Pool of Bethesda. Bethesda means "House of Mercy or Lovingkindness." 
They have one bedroom with a private bath available for a full-time ministry couples in Panama City Beach, located along the Emerald Coast of Florida, It is known for its beautiful beaches and nearby state parks and natural springs. In addition to the natural beauty, there are also wonderful shopping and dining opportunities.
Bill and Lynn both have a gift of hospitality. They make people feel at home and "loved on." At Bethesda by the Sea, they want to provide not only rest and refreshment, but also renewal and restoration through pastoral counseling and prayer ministry for full-time missionaries, pastors, and other Christian leaders who are struggling personally, relationally, or ministerially. 
"You will be enriched in every way so that you can be generous on every occasion, and through us your generosity will result in thanksgiving to God."
II Corinthians 9:11