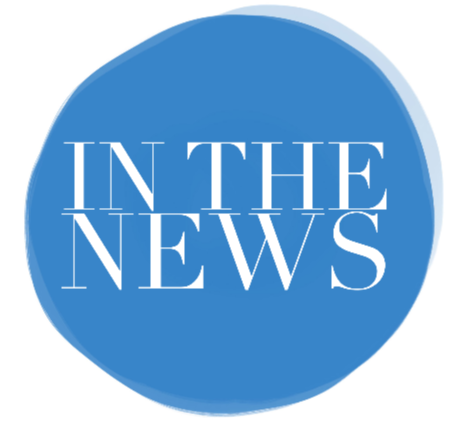 Hello Friends,
Just wanted to send a quick note to update you on what CHN has going on at the moment. I am constantly checking Vietnam's U.S. Embassy website for travel restriction information and here is what I found this week:
"As of today, the Vietnamese government continues to suspend entry into Vietnam to all foreigners, including people with a Vietnamese visa exemption certificate. This policy has very limited exemptions for diplomatic, official duty, and special cases…". Click here for more information
So CHN, like the rest of the world, is in a holding pattern but we aren't sitting idly. As we continue to wait, pray and hope for our next GETAWAY we are working on planting new seeds to help expand CHN's reach. 
I (Tori) have started a CTA course (Certified Travel Agent). Our goal for this is to have access to more information when booking international hotels for our GETAWAYS, better flight discounts for our team members who are traveling to serve, in the future we can help our missionary friends book their flights home and abroad to make sure they get the best rates possible, and perhaps, eventually, we can help CHN's donors and friends plan their vacations and business travel. Feel free to say a prayer for me…it's been a long time since I've had to study for a test. ?
Kathy has been working with an organization that helps non-profits find grants that support ministries like the Christian Hospitality Network. We are hopeful that something big will come from this. We are  also working on a legacy/endowment plan to ensure that CHN will be able to serve missionaries for years to come. I'll let you know more information about this as we go. 
Meet Joy serving in Guatemala: 
I hope this update finds you well and beginning a New Year with hope and faith that it can only get better. When I look back on 2020, I think…"What?? I mean…what???" Who's with me? Let me give you a quick run down of my year…
Well… I'm not sure if you are aware, but there was this little thing called a pandemic that hit early in the year. It is amazing how you have to adapt your entire life when something like this happens. But despite the pandemic, in the medical world, babies keep coming…God bless these little glimmers of hope when the world is in chaos!
COVID was not the only "trial" of the year though. We had three hurricanes that hit back to back to back which caused extreme flooding, destruction from landslides, and sink holes.
Volcan Fuego has been very active. It has not "erupted" like you would hear on the news, but is always active with mini-eruptions. These mini-eruptions sound like thunder by the time they get to where I live and often shakes the house. It has been an interesting experience.
Not everything was disastrous in 2020. A HUGE thank you to those of you who were able to help me raise the money to buy a new vehicle, a Mazda CX-5 SUV. I cannot tell you how much this new vehicle has made me feel more secure with the travel I have to do to serve in the clinic each week. My little Chevrolet was doing a good job getting me around, but she was starting to feel the wear and tear of it all.
Another bright star this year was when I adopted a little street dog. She was found on the side of the road right after her mama had her and her little mates, and taken to a rescue in Antigua. I had not really been looking for a dog, but I saw her sister on line at the rescue. When I was praying about it, God kept saying "blue." Well, I found out her sister's name was Blue, so contacted the rescue to explain my story and see if I could visit. Because her name at the rescue was Celeste (a "sky blue" color), I wanted to keep that as at least part of her name, but God then started telling me "Cielo" (pronounced "sea-eh-lo"). So her name became Cielo Celeste, which in English translate to "Blue Heaven." God is pretty amazing, eh?
So what's ahead for 2021? Good question!
We have spoken with a new Guatemalan lady who we would like to come and work with us. In the coming weeks, we will begin teaching her the same "comadrona" curriculum as was taught to Luki, who works with us now. She will in the clinic and take classes. Please be praying for us as we begin this process.
I also plan on making a trip to the states this month. Since I have been unable to travel over the past year, important things have been piling up and it has come time for me to take the risk and travel to the states. Please help me pray for the correct timing, protection as I travel, ability to get what I need to do in the states completed quickly and efficiently, and the ability to get back to Guatemala so that I can be here for our patients. With all the details that have to fall into place, it will only happen in God's plan and with God's timing.
So here is wishing you a great start and new beginnings to a new year. Let's take what we have learned in 2020 and make 2021 a healthier and happier year. May God bless you abundantly this year!
Monoah House
Monoah house is a modest home in the suburbs that has been fully updated and furnished. It's a 3 bedrooms, 2 bathrooms, 2 family rooms, full kitchen house available for short term stays for missionaries, pastors and full time christian workers on the CHN Network 
Dothan Dwelling
Dothan, AL
This quaint 400 square foot one bedroom loft-style mission house is simple and functional. It is close to town, but secluded on a quiet almost 2 acres of property located behind our main house. Most importantly, they are located a short 2 hour drive to the beautiful white sandy gulf beaches. Katherine and Will Troutman feel very blessed and want to use what they have to give back to those who serve.
Blessed are the Peacemakers
Seeing headlines around the world, and the climbing toll of Pandemic deaths and new cases, it's hard to think about peace. Yet peace is such a critical necessity for humans: peace of mind, body and soul, peace in the family unit, peace in the community, churches, and countries and peace across the globe. It seems completely absent. 
Yet then these words came to mind, "Blessed are the peacemakers, for they will be called children of God." Matthew 5:9 
We need peace, and we need, as God's children, to bring peace to our surroundings. So many hurting souls are hovering, hiding or running in fear.  
We have the answer, Jesus, and that answer can and will bring peace in the midst of anyone's storm. Jesus is our Peace says Ephesians, 2:24. 
In Isaiah 9 we first read about Jesus, being called the Prince of Peace. Shalom, the Hebrew word used, according to Wikipedia, means peace also harmony, wholeness, completeness, prosperity, welfare and tranquility. We so need this kind of peace in our churches, homes and communities. How can we help bring peace? There are so many ways. It is by reaching out to others, telling them about the Lord, assuring them of God's love and grace. Also, helping meet their needs, actually listening to folks, turning off the news, reading His word, spending time with the Lord, so we have His peace to extend to others.  What ways can you think of to spread peace right where you are planted?
Jesus says, "Peace I leave with you; my peace I give you. I do not give to you as the world gives. Do not let your hearts be troubled and do not be afraid." Jn. 14:27 Fear comes about in the absence of peace. We need to focus on the Lord, remembering that love casts out fear and that this world needs Christ's love and peace.